DM Robinson Project Management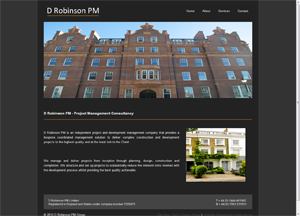 Brief: Web Design | Web Development | SEO
Goal:
The London based Project Management practice required a high end, client facing website. The organisation operates multi-million pound projects and the site needed to convey the companies bespoke and high quality service. Many of the clients are high net-worth individuals and the site needed to look established, classic and thoroughly professional
Outcome:
Working closley with the client Covercian captured the essence of the company through an extensive brand value excercise. And, proving that your web developer does not need to be in London, we worked on the designs of the site via an online test site, keeping the cost of the project to a minimum. The outcome was a very stylised and classic website, great images, simple and structured navigation and minimal text. A brochure site that speaks volumes.
---
The Skin Labs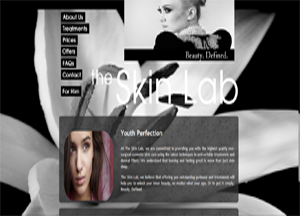 Brief: Web design and Build

Goal: To create a visually impacting high end website that transmits qualit and trust as well as freshness and style .

Outcome: It was a pleasure working with this client. Great lads. It was a tight brief, to create an impacting stylsh and yet trusted site, that stands out in a creative and established market.
Creativity flowed in the design studio, ideas were exchanged, designs were put up, taken down and put back up again. It was fun, challenging and fresh. The website looks great. Transmits the core messages and positions the brand as safe, clean, stylish and cool. Hard to get right, but when we did, what a result.


---
Intelligent Contract
https://www.intelligentcontract.com/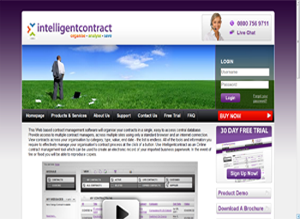 Brief: SEO

Goal: Increase in naturally achieved unique visitors per month.

Outcome: Intelligentcontract is a sophisticated web-based contract management software. It is an intuitive and clever product aimed at SME contract/procurement managers with a national coverage. Covercian worked with the client to identify the correct and most useful key phrases and set to work optimising them.
Using a variety of on-page techniques; including meta improvements, copy writing, and manual search engine submissions, Intelligentcontract saw gains in the search engines within only two months. A great client and a fantastic product to work with.


---
Body and Mind Manchester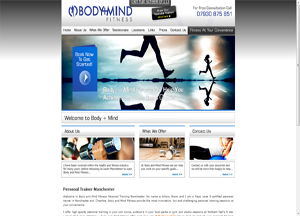 Brief:
SEO | Web Design | PPC Management
Goal:
To launch the client's website into the first page of Google for particular keywords. In addition to this, the project involved the design and launch of associated websites. In addition to the organic promotion of the site Covercian were appointed to manage the entire PPC campaign.
Outcome:
The Manchester based personal trainer, Antony Brown, needed to penetrate a difficult and relatively crowded online marketplace. The site needed extensive on-page optimisation to prepare it for the organic optimisation process as well as business listings set up and the entire SEO/SEM campaign bringing together. We saw an increase in traffic and a decrease in PPC costs as the weeks went on.
---
Cane and Table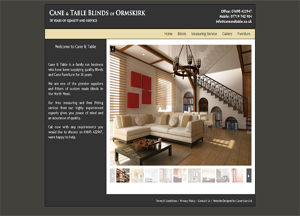 Brief:
Web Design | Web development | Hosting
Goal:
The family run Cane furniture and blind company has been established for over 20 years and holds the envious position of being one of the most know and most familiar.
This was the first step into the online world and they needed a site to reflect the quality, comfort and reliability of their product. The site also needed to feel established, like the business. A balance of great images and an imaginative piece of flash gallery give the site a high end feel.
Outcome:
Great client, great website. This was a really enjoyable project. The site is written in open source PHP and is W3C compliant (as with all out sites) We continue to work with Cane and Table providing ongoing digital marketing consultancy, hosting, email configuration and support.
---
Customs Connect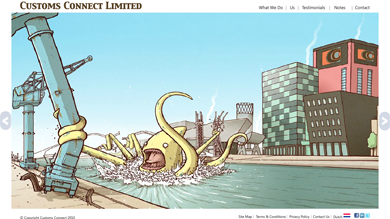 Brief:
Web Design | Web development | Hosting
Goal:
Our flagship website. To date this is our proudest moment. A totally unique site that shows off Covercian's creativity and flare and illustrates the bold forward thinking of the client. The client, a serious and heavyweight duty suspension tax advisor wanted stand out in what is a rather flat and one dimensional online environment.
What we come up with is incredible. The site, built with the latest Flex technology incorporates some of the best bespoke works of local artist Hammo. The artwork is personalised and includes the clients and, in our view, is nothing short of genius. Check him out, click here... Hammo
Outcome:
It's some of our strongest work and we are really proud of the site. The client was great to work with, receptive to new and different ideas and totally up for creating something new. Watch this space...
---
One Melling Road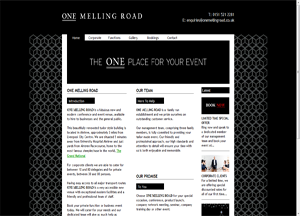 Brief:
Web Design | Web development | Hosting | Digital Marketing
Goal:
To design and develop a strong, bold website to launch the new conference and function facility. The client was new to the online environment and had no online presence whatsoever. They were entering a competitive and established market with a plethora of highly geared and well established websites.
The design was critical to get right. And we pulled it off. A classic site, well balanced and top quality.
Outcome:
We loved working with this client and continue to have a great relationship and assist with their wider marketing strategy. Hell, I even helped out behind the bar when they first opened! Can't speak highly enough of them.
---
Square One Training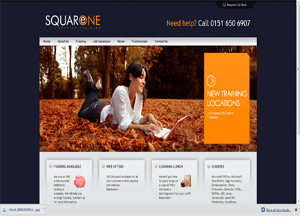 Brief:
SEO | Digital Marketing
Goal:
To increase enquiry levels for the individual training courses via the website.
Outcome:
Narrowing down a broad keyword list to a definitive, more targeted list was an interesting process. Examining the impression scores of each phrase and targeting the natural SEO around those performing phrases took some time and applied effort. A large body of work around on-page optimisation was started with immediate results. In addition to this Covercian have been working with the client on developing their digital marketing strategy.
---
Acorn Business Performance
http://www.acornbusinessperformance.com/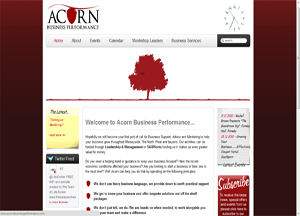 Brief:
PPC Management | SEO | Digital Marketing
Goal:
To increase the levels of business support enquiries to the website through a mix of PPC and natural search techniques.
Outcome:
Acorn Business Performance is an ambitious business support organisation who specialise in guiding young organisations (and more established ones) through the business landscape. Initially Covercian managed an extensive PPC campaign delivering quick wins for the client. Simultaneously we worked on natural on page optimisation to increase the position in the SERPS against targeted keywords. A fantastic client - we learnt a lot ourselves! We continue to manage the PPC campaigns for Acorn.
---
Elite Performance Gym Manchester
http://www.eliteperformancegym.co.uk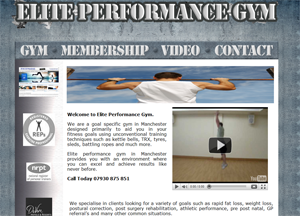 Brief:
Web Design | Web Development | SEO
Goal:
This site is currently under construction and is due to go live shortly. The client needed a grungy, realistic feel for a website promoting his no pampering style gym. The facilities concentrate on rawness and back to the old days feel of how gyms used to (and in our opinion - should be). Creating a hard, heavy design was important. Appealing to the man who wants kettle bells and tractor tyres to pull rather than 60 inch plasma's with Girls Aloud bleating out and pampered Prima Donna's timidly treading on running machines.
Outcome:
The sites rawness works. the hard, cold steel effect adds to the user experience. No nonsense type fonts and strong images of hard work, hard exercise and hard bodies. A great site and a great client.
Want a beasting round a proper gym, I can highly recommend it. Check out the Elite website and give Antony a call.
---
Just4ThePlanet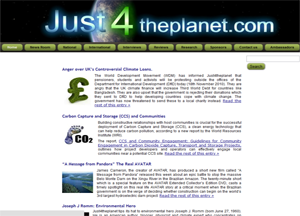 Brief:
SEO
Goal:
In under 6 months since launch Just4ThePlanet has become the leading environmental issue discussion website in the UK. The content rich site attracts on an average a zone of 80,000 to 100,000 avid followers per month. The digital activity is strictly targeted towards the ethically conscious person, either a consumer or a corporate body. Covercian continues to work with JFTP to help deliver over 100,000 unique visitors every month
Outcome:
J4TP has a bright future, inviting user generated content and submissions from across the globe, it has quickly established itself as the leading environmental discussion forum platform on the net. SEO in action.
---
Customs Europe
http://www.customsconnecteurope.nl
Brief:
SEO
Goal:
A simple translation site, registration of the .nl domain and design and build of x4 language sites. Conveying the essential details of the company across the the English, Dutch, German and French languages.
Outcome:
simple structure but effective we build. Clear pan European information site. There were a surprising number of links to take care of in what appeared to be a simple site. Checking and cross checking, over and over until it was right.
---
Covercian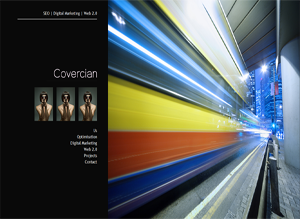 Brief:
This Website!
Goal:
Forgive our indulgence here but our portfolio page would not be complete without adding the very site you are looking at. Nine months in the making and several design ideas screwed up and fired across the room into the rubbish bin, we think we are bang on with the current Covercian site. Sharp, clever and a little bit different to the plethora of SEO sites that are out there, we are seriously proud of it.
Outcome:
Can we design and develop websites, we like to thank so, but you are the judge. We have used the latest build scripts and language to give the site a flash feel but it still gives us SEO control of the meta and content. Clever, we think so.
Looking to revamp your website or to get one built. Give us a call. For SEO or Web Design Liverpool, give Covercian a call. Call Gareth Pickering 07795 624 607 or email gareth@covercian.co.uk
---